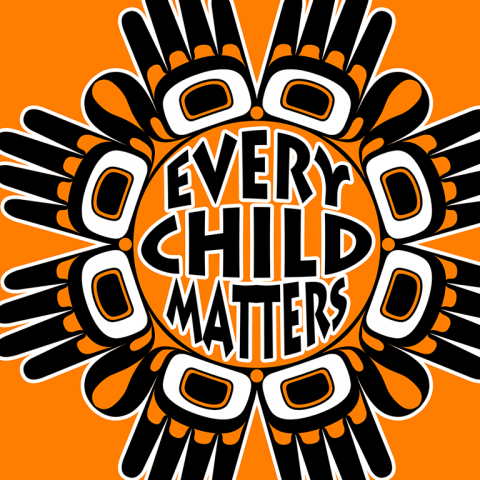 Orange Shirt Day is a legacy of the St. Joseph Mission (SJM) residential school commemoration event held in Williams Lake, BC, Canada, in the spring of 2013. It grew out of Phyllis's account of having her shiny new orange shirt taken away on her first day of school at the Mission, and it has become an opportunity to keep the discussion on all aspects of residential schools happening annually. The date was chosen because it is the time of year in which children were taken from their homes to residential schools, and because it is an opportunity to set the stage for anti-racism and anti-bullying policies for the coming school year. Orange Shirt Day is also an opportunity for First Nations, local governments, schools and communities to come together in the spirit of reconciliation and hope for generations of children to come.
On September 29th, along with numerous other schools from Regina Public and Regina Catholic School Divisions, Davin School will participate in Orange Shirt Day. We would like to encourage students to wear orange that day. We will also be hosting a community pancake breakfast in the morning from 8:00-8:45 AM in the school's gymnasium. All parents/guardians are welcome and encouraged to attend. Please wear something orange if you can!!
There is no cost to families for this event.