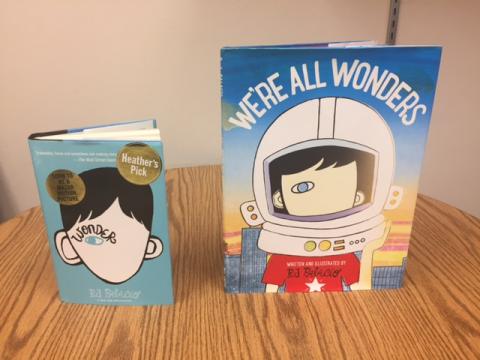 Our motto at Davin for the 2017-2018 school year is, "Always try to be a little kinder than is necessary." Senior students have been challenged to read a book called "Wonder," written by R.J. Palacio, while the younger students have been given a picture book option called "We're All Wonders," also by R.J. Palacio. When students finish reading the book, they get to put their name into a draw. At each assembly, we will  draw names and hand out some prizes. At the end of the year, we will draw multiple names and those students will go home with a copy of one of the books.
In addition to the book challenge, Davin staff have been tasked with a challenge to "catch students being kind." They communicate these kind acts to Ms. Bussiere and every Monday, she chooses one or two examples of kindness to share with the student body. The student/classroom mentioned in Monday's announcements, gets to house Kennie or Kimmie Kindness (emoji pillows) in their room for the entire week.
So far, students and staff are off to an excellent start! Ms. Bussiere can't keep the books in her office as they are flying off the shelf! Students are even finding jokes that talk about being kind. Today's joke was,
"What did the taco say to the sad burrito?"
"Wanna taco bout it?"