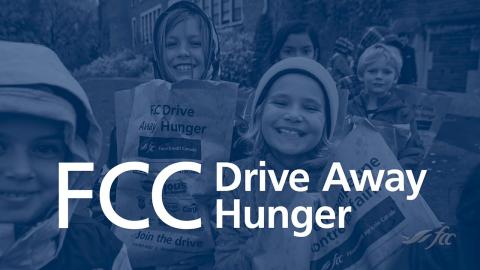 Dear Parents/Guardians,
Our school participated in the FCC Drive Away Hunger campaign again this year, which means we collected donations of food and cash for people in our area who are hungry. Because we participated in this program, FCC will include our school in a draw for a $500 donation to be used to make improvements at the winning school.
Food items were sent to school between October 5th to October 12th to support this program. On October 12th, Davin students made a human chain to pass the brown bags filled with food down to FCC's tractor. Last year, we gathered enough food for 514 meals, and this year, we had enough to provide 1,123 meals to those in need!! Thank you Davin community! That is amazing!!
For more information, visit FCCDriveAwayHunger.ca and check out our October 2017 newsletter.
Thank you for your support with this campaign!