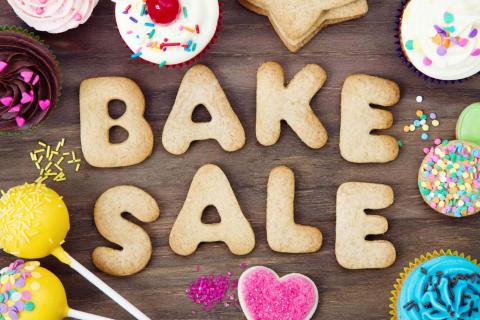 "Celebrate Spring"
Bake Sale and Contest
To raise money towards our Farewell activities, the grades 7/8 class is going to be holding a bake sale on Tuesday, May 15.
ALL Davin students are welcome to donate baking (nut free cupcakes, cookies, squares, etc.) and anyone who brings baking will be eligible for prizes. Prizes will be given for the most baking donated, as well as the most creative 'homemade' items that fit our "Celebrate Spring" theme. Baking can be dropped off at the office or in Room 9 the morning of the sale. Please clearly mark any containers that need to come back with your child's name and teacher.
Items will be sold for $0.50 to $2.00 and exact change is preferred. The Baking will be sold to downstairs classrooms during the morning recess and upstairs classrooms during the afternoon recess. If there are leftovers, they will be sold on the 16th.
Baking can be bought or homemade and should be ready to sell (ex: cookies don't need to be wrapped, but pieces of cake should be wrapped or portioned).
Thanks to everyone for your help and we look forward to celebrating spring with some tasty treats!
~Mrs. Sklar's 7/8s