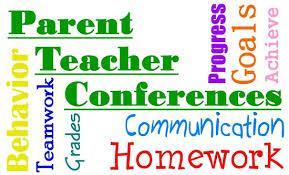 As many of you already know, three-way conferences at The Crescents have been scheduled for Friday, November 16th. This year we will again be using an online booking system called SchoolSoft Conferences. The system will be LIVE for bookings as of 7:00 AM on Monday, November 5th. You need to create a parent account (which can be done prior to the 5th) before you will be able to access conference schedules/book conference times. The system works on a first come-first served basis. The link you will need is:
https://reginapublic.schoolsoft.com/login.jsf
If you do not have access to a computer, the link should work on your ipad, tablet, or phone. If you are struggling with the technology piece, please feel free to contact your child's teacher or Ms. Bussiere. They will do their best to support you from their end. Times will fill up very quickly so it's best to be prepared and try to set up an account using the link above before November 5th so you know whether or not you will need additional support.
Please note that if you are the parent of an EAL student (English as an Additional Language) who receives support from Mr. McPherson, your conferences will be pre-scheduled so we can accommodate and support families with language specific interpreters. You will be contacted individually about your conference times and do not need to sign up on SchoolSoft.
Please also note that if you require additional time for your conference to review an ROA or an IIP, you may be contacted in advance so that 30 minutes can be blocked for your conference.

Conference Manager for Regina Public
reginapublic.schoolsoft.com