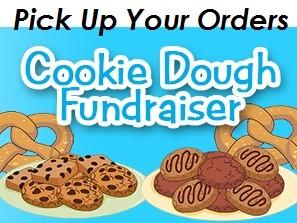 Dear Parents/Guardians:
We are expecting our Cookie Dough shipment on November 13th, 2018.
Pick up will be between 3:00 PM and 5:30 PM.
Your student's order will be sorted and packed waiting for you and a Participant's List indicating the customers and the flavour the customers ordered will accompany the order.
The cookie dough batter is very stable and will not spoil if it sits for several hours or even if it thaws completely, but leaving it at room temperature overnight is probably not advisable. The school has very limited freezer capacity therefore pick up on the 13th is needed.
Thank you,
SCC